Even as we adjust to the new normal of our daily lives, we know that parents still want to research and find the best start to their children's early years. So, what better way than to join our virtual GUG Experience? 
During this one-hour session, learn more about our specially curated programmes, be a part of our live music and story-telling segment and see first-hand the kind of activities our students get to undertake in class.
There are exclusive activity sheets to be downloaded at the end of the virtual session, so be sure to join us with your little ones then!
*Programme will be for children 18 months to 5 years old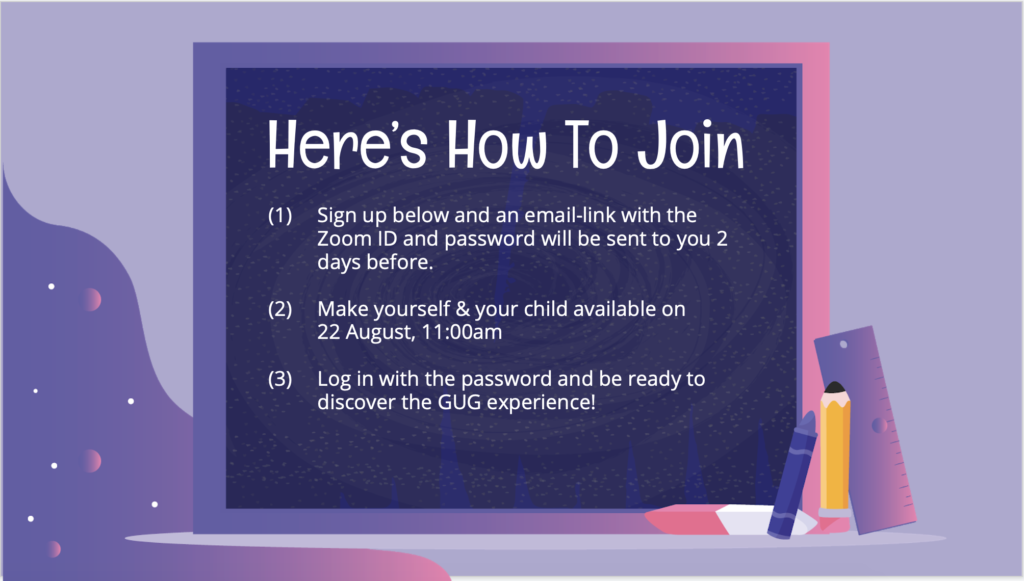 We have updated our Privacy Policy in accordance to the Personal Data Protection Act. By submitting this, you give consent to Growing Up Gifted Preschool & its affiliates to contact you pertaining to the above-mentioned matter. You may also receive updates on Growing Up Gifted & its affiliates on happenings, events, and promotions.For more information about how we deal with your personal data, please refer to our Privacy Policy on the website.