Mastering the craft of reading and writing
(Available Only At Tampines)
Testimonial

"Book & Pen has helped my son so much. He was struggling with his reading even though he had been going for enrichment classes elsewhere. Thank you GUG! We are grateful to your school for helping Kwan become an independent reader in such a short time and also one of the strongest writers in his cohort."

Parent of Goh Tze Kwan


Become a literacy hero with our premium reading and writing programme!
GUG's Book + Pen Masters programme focuses on teaching smart techniques for learning phonics, reading and creative writing skills. Honing these skills equips children with proven tools and techniques so that they are undaunted by the rigours of school, and ready to conquer its challenges.
A result of over 20 years of intensive research, this programme is supported by quality learning tools including the award-winning Zoo-phonics system, Smart Phonics Storybooks, Book + Pen Workbooks and Super Writing Workbooks.
At GUG, children are not just learners of language. We encourage them to become masters of it.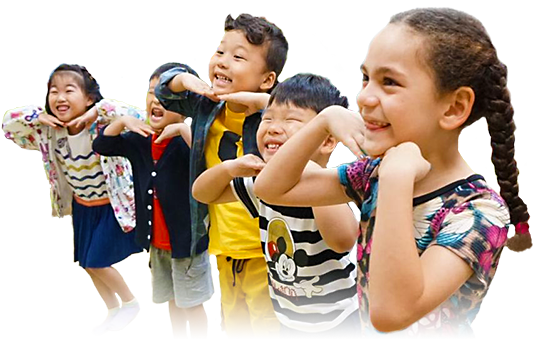 There are 8 Mastery Levels for children 3.5 to 8 years old. These are independent classes where students attend without caregivers. For admissions, students are given a free Proficiency Assessment and assigned a suitable commencement Mastery Level. Thereafter, we will teach your child smart and effective techniques for:
Phonetic sound-blending and word formation
Fluent reading and spelling
Comprehension and grammar skills
Penning descriptive sentences and interesting paragraphs
Writing different genres of creative forms including fiction, factual reports, character studies and poetry
Testimonial

"My children gained most from the GUG phonics learning methods. They can read very well for their age."

Mother of Shaun and Kelly Tan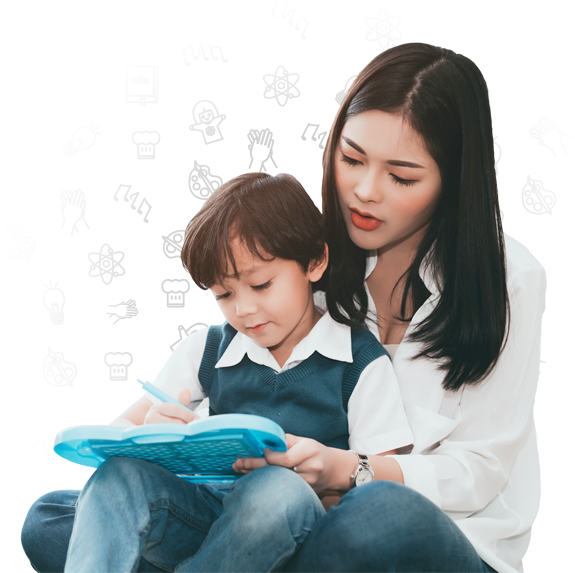 With Book + Pen Masters®, it is our promise that your child will achieve milestone successes in both reading and writing skills – and at the same time, be well prepared for the Primary School English syllabuses.
Schedule A Free Assessment Today!