If you answered yes to any of these questions, then this workshop is for you! 

Hear from Dr Inderbir Sandhu, an expert with over 20 years of experience in children's intelligence, on how to understand your child's brain development better so you will be able to guide them in developing new skills and reach their full potential.
Scroll down to read more on what to expect out of our workshop as well as our expert's profile!
Gift Set Up For Grabs
Participants will receive an exclusive Jamboree Music CD (2-discs) and a 60-page Jamboree Colouring Songbook gift set worth $75!
Click here to find out what else is in store for you.
Exclusive Enrolment Promotion
Only for the participants of our workshop, enrol by 31 August 2019 and receive $200 off school fees for 12 months!
Register Your
Interest Here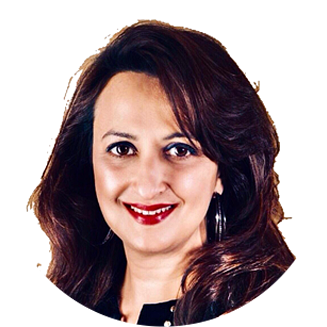 Dr Inderbir Sandhu
Gifted Education Specialist
Dr Sandhu holds a PhD in Psychology (Gifted Education) from the University of Cambridge, UK. Since 1996, she has been working with individuals of high abilities. She was formerly a Professor with University Putra Malaysia and SIM University (Singapore).
At GUG Preschool, your child won't just have the ability to learn. They will have the courage to achieve greater heights. Established for more than 17 years, GUG Preschool is a multiple award-winning, premium education brand with a world-class curriculum. Their 5-Point Intelligence® methodology and GUG Smart Phonics™ system encompasses the best teaching practices of multiple intelligences and gifted education. They are supported by a treasury of over 200 proprietary textbooks and resources – all developed with the curriculum expertise of their founder and team of education specialists. With over 60,000 hours of research and development and 15,000 students to-date, GUG preschool's approach has proven to be highly successful since 2002. Nominated by parents, GUG Preschool has received accolades such as "Best Preschool & Enrichment Curriculum" and "Best Preschool for Higher Thinking Skills", awarded by Parents World magazine.