Realising their potential, one child at a time
Testimonial

"Matthias joined GUG at 20 months old and was a reserved child. But over the years, GUG teachers have been very caring and patient. Slowly but surely, our son has transformed into a confident boy. He would be excited to go to school and after school, he couldn't wait to share what he has learned, especially at the field trips, craft and cookery lessons. Our heartfelt gratitude to GUG. Your magic has worked wonders!"

Parents of Matthias Tan (K2)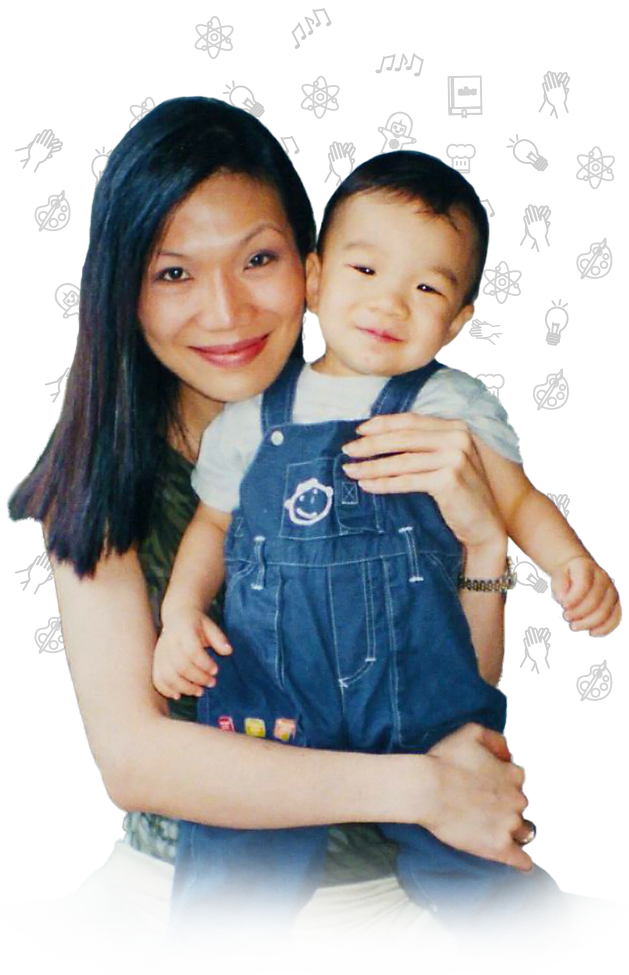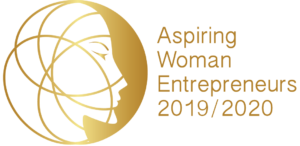 It all started with the love for her own child, and wanting the best for his future.
When her son was born, Deanne Chong-Duffield knew she had to create an environment where he would flourish, at home and beyond. Traditionally trained as a Barrister-at-Law, her calling has always been to help children develop their abilities in reading and writing. In pursuit of this passion, Deanne continued her studies and later graduated with a Masters in Education (US) as a Curriculum Specialist in Early Childhood Education and Gifted Education.
Deanne was driven by her fiery belief that every child has his or her own individual gifts – and that the right school can bring out the best in these children. Through sheer hard work and determination, Deanne created a series of teaching methods that would essentially shape not only what children learn, but also how they learn.
As a testament to her teaching methods, Deanne's son began independently reading at 20 months old and writing at 27 months old. He was selected for the Gifted Education Programme (GEP) at Primary 3 and was one of the chosen few who was admitted to MOE's Creative Writing Programme, where his fiction writing was published in MOE's Mementos.
And so, Growing Up Gifted began. On top of being its founder, Deanne has authored over 200 children's books including phonics readers, workbooks and children's songs. She has also been featured, interviewed and quoted in various magazines, newspapers and television programmes including Channel News Asia, The Straits Times, Tatler, Prestige and Young Parents, highlighting her virtue as both parent and educator.
Since 2002, Growing Up Gifted has mentored over 15,000 bright students, all of whom have benefited from the Growing Up Gifted curriculum. Today, Growing Up Gifted is recognised as a multiple award-winning brand, and ranked as one of the best preschools in Singapore.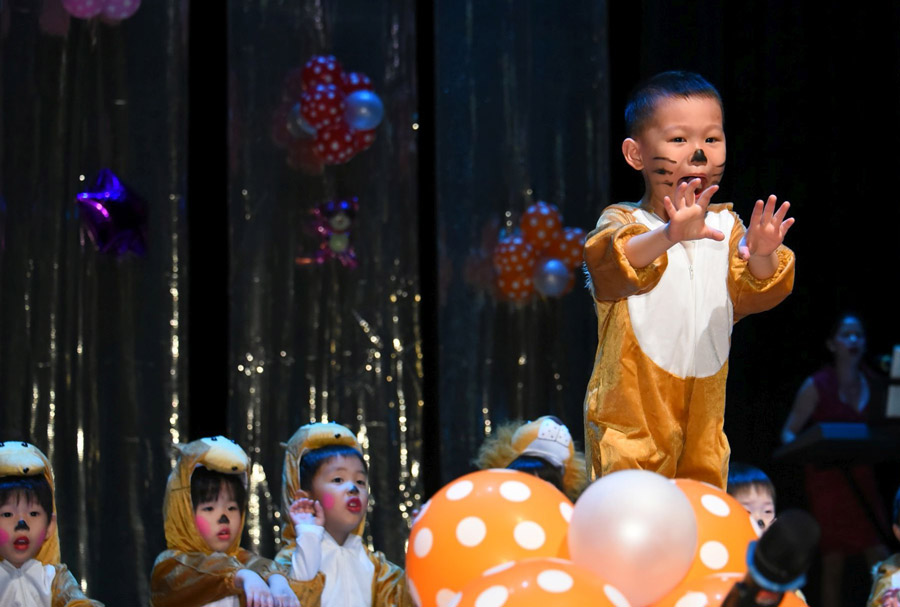 We inspire in children
the Courage to learn
and go beyond boundaries
to realise their true potential.
The 5-Point Intelligence™ is GUG's unique approach that encompasses the best teaching practices of
Early Childhood Education
Multiple Intelligences Practice
Backed by 60,000 hours of research and development, and fully supported by Neuroscience, our 5PI approach has been time-tested on more than 15,000 preschoolers in Singapore over 20 years with proven success. The 5PI Curriculum is designed to nurture the 5 Courage Skills in young children. Together, they develop the "whole child with higher order thinking abilities", and prepares them for even greater learning and achieving.
Click the icons to discover what developing each skill means to your child:
Testimonial

"It's been 6 months since our son has started school at GUG and he has improved by leaps and bounds. He has managed to master the alphabet in less than 4 months and applies the Zoophonics® technique to every word he acquires on a daily basis. His vocabulary bank has expanded greatly, and his self-expression is a wonder to the family. We are all amazed at his knowledge of certain themes which we believe Growing Up Gifted has in place in the structured curriculum. We are truly thankful we chose the right school in embarking our son in the world of fun and interactive learning. "

Kasidah and Khairulnajib
Parents of Kashif (Smart Kids)

GUG teachers are warm and caring, dedicated to bring out the best in every child. They are regarded as family, some of whom have been a part of our growing community for over a decade.
All our teachers are well qualified and experienced educators in Early Childhood Education who have undergone full-time training in the delivery of GUG's award-winning curriculum. They bring with them a wealth of expertise and experience that help to nurture every student's unique path to growth.
Maintaining a low teacher-child ratio, we provide a conducive learning environment for children with optimal teacher-child interactions.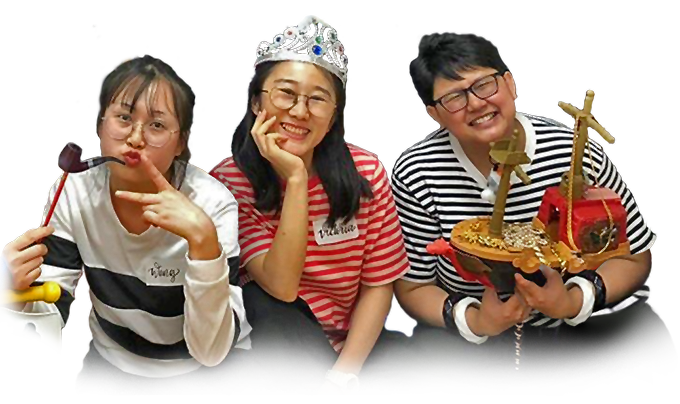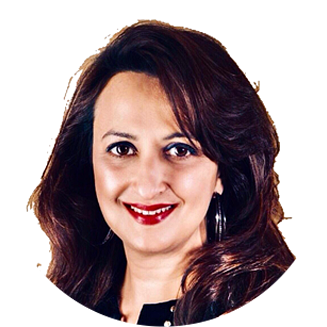 Dr Inderbir Sandhu​
Gifted Education
Dr Sandhu holds a PhD in Psychology (Gifted Education) from the University of Cambridge, UK. Since 1996, she has been working with individuals of high abilities. She was formerly a Professor with University Putra Malaysia and SIM University (Singapore).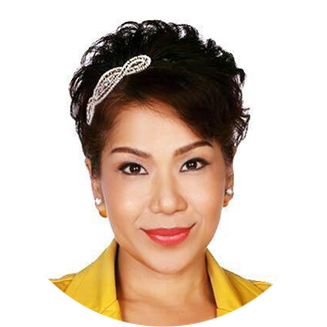 Ms Has Rahman​
Multiple Intelligences
Ms Rahman is the Founder and Master Trainer at Positive Focus. She has worked with children and their families for 22 years. In her work, Ms Rahman empowers her learners with effective communication strategies and mind-body tools to help develop resilience and well-being.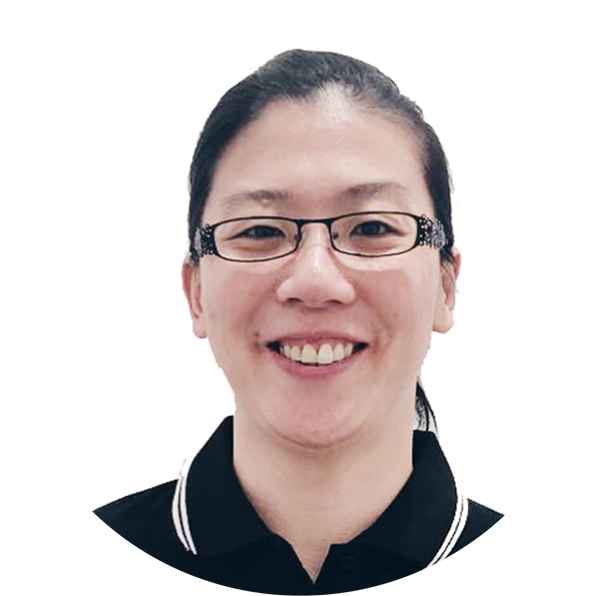 Ms Samantha Tang
Special Needs & Education
Ms Tang is an educational psychologist, specialising in nurturing children with special needs. She worked with children for over 2 decades, and her passion lies in empowering each child and to bring out their full potential.