Testimonial

"Matthias joined GUG at 20 months old and was a reserved child. But over the years, GUG teachers have been very caring and patient, always making an effort to make him feel comfortable at GUG. Slowly but surely, Matthias has transformed into a confident boy. He would be excited to go to school and after school, he couldn't wait to share what he has learned, especially at the field trips, craft and cookery lessons. He would even teach everyone at home on how to cook or do a craft project. Our heartfelt gratitude to GUG teachers for the hard work. Your magic has worked wonders!"

Parents of Matthias Tan (K2)

Nestled in the serene neighbourhood along 2 Derbyshire Road, GUG Preschool @ Thomson is a charming learning sanctuary located just a short distance away from United Square mall and Novena MRT. This spacious 4-storey unit offers full child care facilities accompanying the unique programme tailored for children 18 months to 6 years of age. It exudes a cosy and inviting environment that is perfectfor your child who will be away from home most of the day.
Located away from the hustle and bustle of traffic, your child is sure to learn and grow well in an environment that is conducive and with minimal distractions. At our Thomson preschool, it is peaceful with ample open space, and a spacious outdoor playground in the school's backyard,an ideal condition for nurturing a child's mind, body and spirit.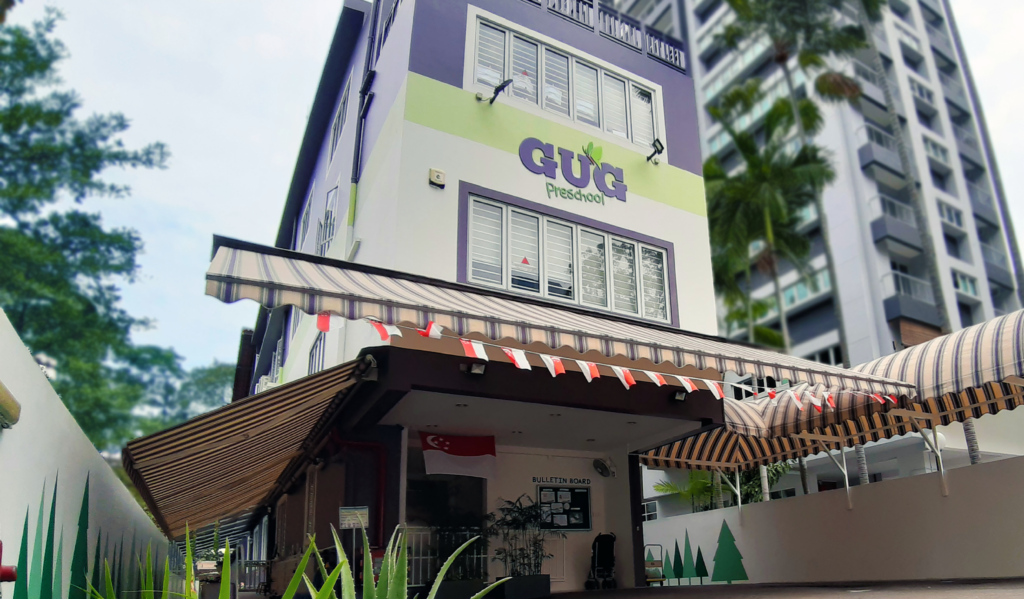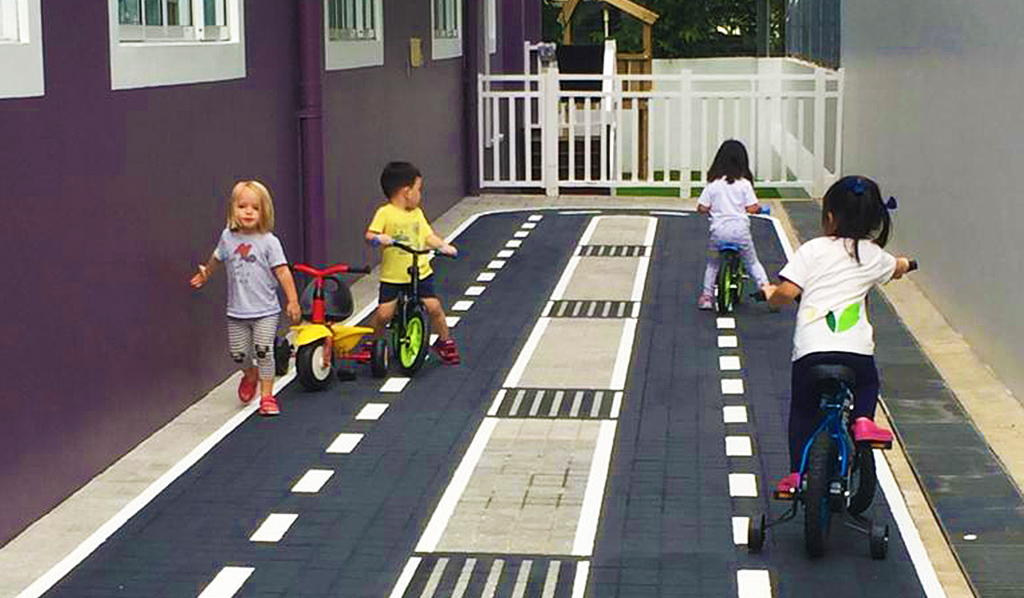 With large windows in every corridor and classroom, the fully air-conditioned learning spaces enjoy warm natural sunlight. Behind the colourful acrylic corridors, delightful voices and playful seriousness, our team of dedicated educators are hard at work in guiding, educating and facilitating the best outcome for the children. Corridors are decorated with children's colourful handiwork and various learning materials are neatly displayed inside each classroom, giving children a sense of accomplishment to see their works proudly exhibited and a sense of belonging in their homerooms.
The preschool was designed to encourage courageous behaviour learning beyond classrooms; and with the dedication and passion from our educators into the well-appointed decorations, this makes for a vibrant and safe place to learn and grow.
Tucked in different corners of the school is a sensory playroom designed with children's interests in mind, allowing for tactile discovery and plenty of playful learning, a sound studio that allows music, movement and melody to come together,and a creative zone that will inspire the little Picassos and Julia Child in every kid!
To complete the learning suite, GUG Preschool @ Thomson also boasts a lush outdoor play area that is well furnished with facilities such as a jungle gym, cycling track, water sprinkler pool, and even a rock-climbing wall! It offers diverse opportunities for children to participate in planting and harvesting, picnics and rustic music-making.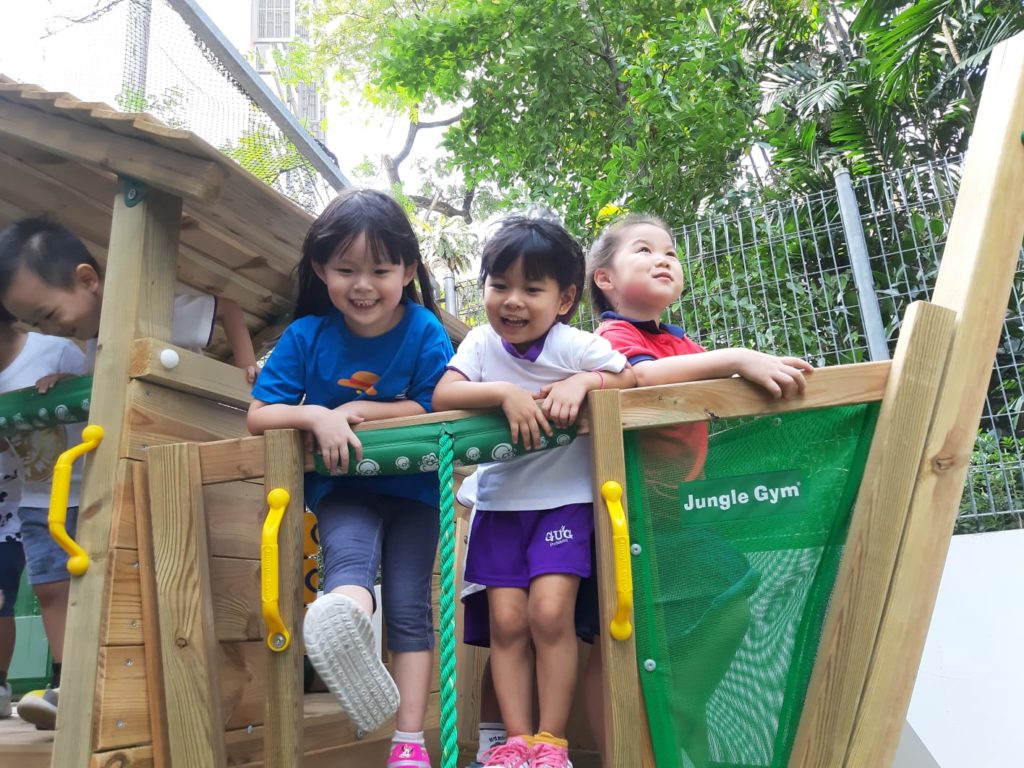 A stellar educational journey comprising of an outstanding curriculum, a team of inspiring teachers, and a nurturing learning environment is what makes all the difference in a child's early years. Come on down to GUG Preschool @ Thomson and find out why we offer the best start for your child!